Live Meat Chicken and Turkey
Sustainable Succulent Justified Quality
These are the most fastest growing meat birds available
They have large breasts and thighs for best quality meat consumption.
They are a hybrid bird and are good for butchering at a variety of weights, for best results hens should be butchered at 5-6 lbs live weight (6-8 weeks)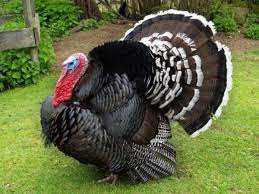 Orlopp Bronze Turkeys are of superior quality with beautiful natural feathering.
SSJQ raise them all organic with no steroids or antibiotics used.
Our hens grow to 23lbs and Tom's grow to 40lbs.
They are unsexed so picking is of your choice.